Miramichi 2/5km
Last updated February 3, 2022 at 10:24 AM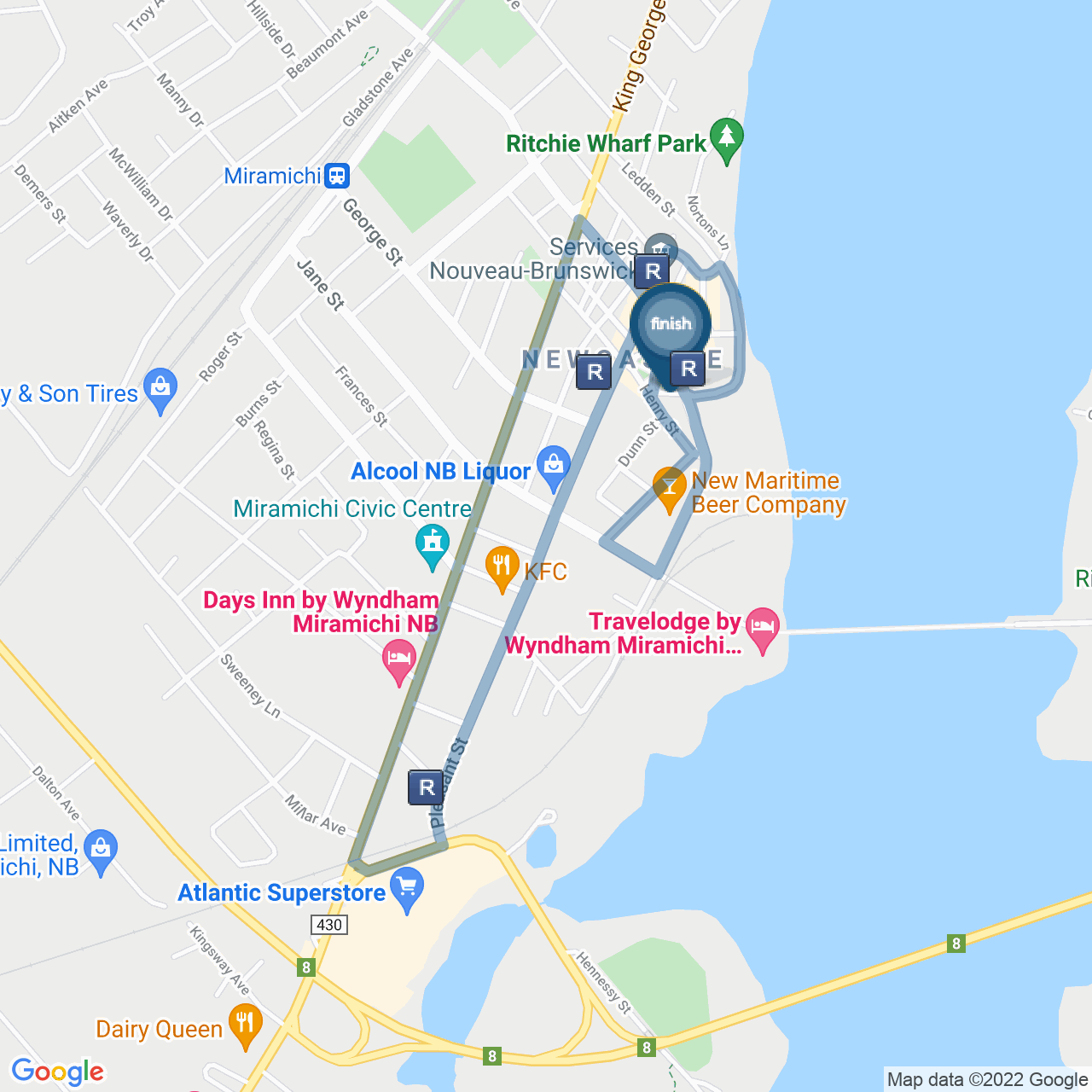 Miramichi 2/5km
Last updated February 3, 2022 at 10:24 AM
The 5km route leaves from 100 Newcastle Blvd, Miramichi, NB, E1V 2L7. Walkers will then walk up Newcastle Blvd towards the intersection between Newcastle Blvd and Pleasant St.
The route will follow along Pleasant St. down past Social Development, Working NB, all the way to the car wash on the corner of Pleasant St. and Hennessy St. Walkers will then walk towards the lights and turn onto King George Highway.
The route will then follow King George HWY until it reaches Newcastle Blvd again, but instead of walking back down to the Kinsmen Centre, the route will take a turn at Pleasant Street.
Walkers will then walk past Service New Brunswick to go down Ledden Street and North Lane back to Ledden Street to follow the river past the public library back to Newcastle Blvd.
Walkers will continue down Newcastle Boulevard to go up to Jane Street and turn right on McCullums St. and up Henry street towards the Square. The route will then cross diagonally through Queen Elizabeth Park and follow Newcastle Blvd back down to 100 Newcastle Blvd (Kinsmen Centre).